Table of Contents
PART I: Selected Papers from KEAMSAC2014
• Cox, Cathy L.
Listening between the Abstract and the Real:
Context in electro-acoustic music analysis
• Fober, Dominique / Orlarey, Yann / Letz, Stéphane
Augmented Interactive Scores for Music Creation
• Kemper, Steven
Composing for Musical Robots:
Aesthetics of electromechanical music
• Kim, Deborah
Cognitive Sound Image:
The creative compositional process in audiovisual music and motion graphics score designing
• Neupert, Max / Goßmann, Joachim
Performing Audiovisual Corpora of Arbitrary Instruments
• Nichols, Charles / Lorang, Mark
Sound of Rivers: Stone Drum
Translating limnology into multimedia
• Park, Tae Hong / You, Jaeseong / Yoo, Minjoon / Lee, Jun Hee / Turner, Johnathan
Mining Sound Semantics:
Urban soundscape classification
• Ribeiro, Felipe de Almeida
The Emancipation of Referentiality through the Use of Microsounds and Electronics in the Music of Luigi Nono
PART II: Reviews
• Kim, Minkyu
Seoul International Computer Music Festival 2014
• Cho, Jinok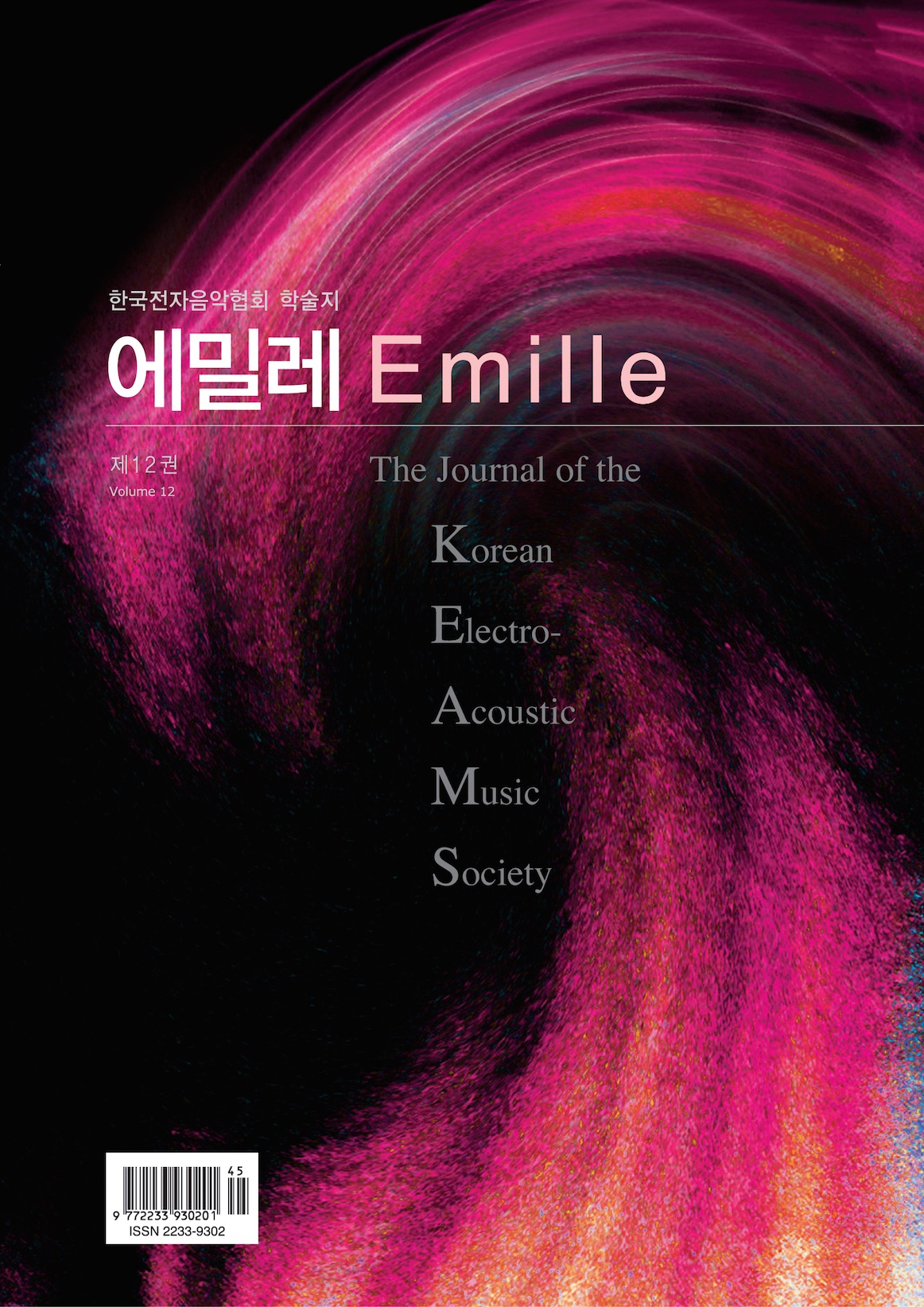 • The abstracts of the papers in Emille vol. 12 will be available at the RILM.
• For purchasing a hard copy of the journal, please email us at emille[at]keams.org.